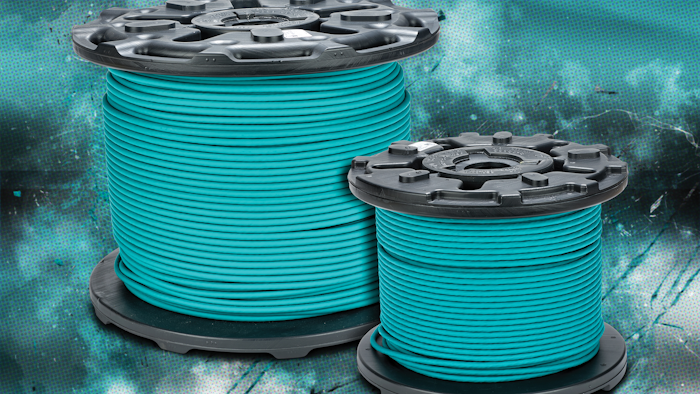 AutomationDirect
DataMax Extreme Ethernet cable from Quabbin has a specially designed jacket developed to survive the many industrial hazards. The DataMax cable jacket, available from AutomationDirect (Cumming, GA), is pressure extruded over the cable core, locking the conductor pairs in place. Additional features include:
Stable electrical performance, even when impacted, bent, or repeatedly flexed.
Designed to be exposed to constant flexing during operation.
Compliance with TIA 568-C.2 Category 5e (Cat5e) and TIA 1005.
Availability in 24 AWG, 2 or 4 twisted pairs with color coded high density polyethylene insulation, and with unshielded or overall braid and foil shields.
A FR-TPE jacket with chemical, moisture, and flame resistance.
Low temperature flexibility.
Type CMX Outdoor - CM and AWM Style 2463 UL classified.
For more information, visit www.automationdirect.com/multiconductor-cable; or call 800-633-0405.