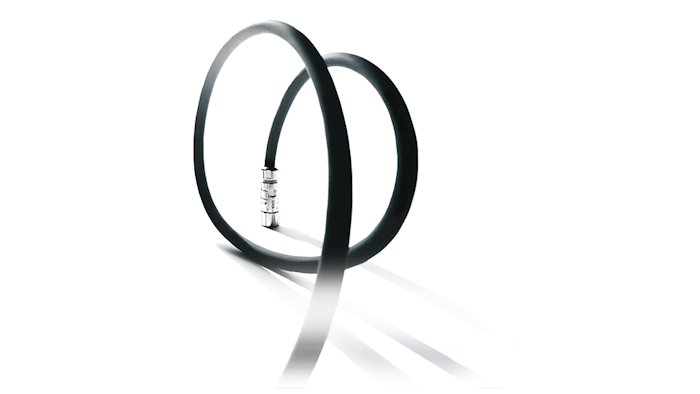 Lapp Group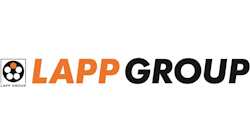 Lapp Group
The Lapp Group (Florham Park, NJ) is now offering its new ÖLFLEX VFD 2XL symmetrical motor and drive cable for high horsepower applications, including pumps, compressors, conveyors, elevators, and extruders. Features include:
A rating for voltages as high as 2,000 V.
A large gauge cable with 3 symmetrical grounds.
A helical copper tape shield.
Oil- and UV-resistance.
A minimum bend radius of 15x cable diameter.
A low-capacitance design.
A test voltage of 6,000 V.
Class B stranded wire conductors.
A construction that includes bare stranded copper conductors, XLPE plus insulation, three bare stranded copper grounds, and the helical copper tape shielding.
A black thermoplastic elastomer jacket that provides temperature resistance from -40° to +105°C for stationary use and -25° to +105ºC for flexible use.
Key approvals, including CE (50V - 1kV), RoHS, TC-ER per UL 1277, WTTC per UL 2277, UL Oil Res I/II, 90°C Wet or Dry, -40°C Cold Bend, -25°C Cold Impact, and Canadian CIC/TC rating (1 AWG - 4/0).
For more information, visit www.lappusa.com.