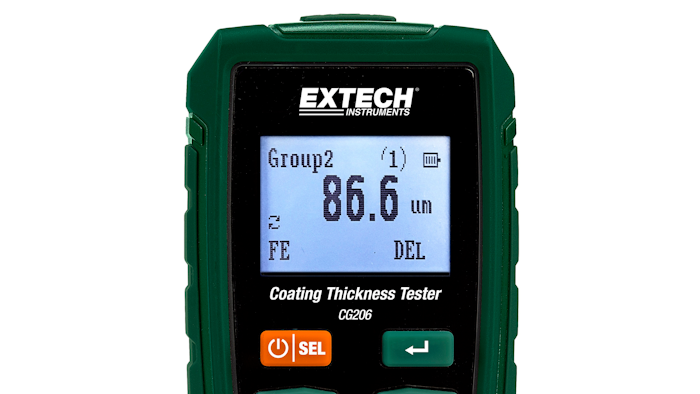 Extech Instruments (Nashua, NH) has launched their new CG206 Coating Thickness Tester with features that include:
Inspection capabilities for chemical or oil storage tanks, boilers and pressure vessels.
Examining newly installed equipment for quality control.
Periodic condition monitoring to identify potential structural weaknesses or failures.
A measurement range of 0 to 1350μm (0 to 53 mils).
Recognizes substrates being inspected and uses either magnetic induction for ferrous substrates or eddy current measurement for non-ferrous substrates.
A dot-matrix display that offers 8-level adjustable backlighting.
Measurements can be taken either one at a time (single mode) or continuously.
Up to 1,500 readings can be stored directly or in groups for viewing on-screen or downloaded via USB.