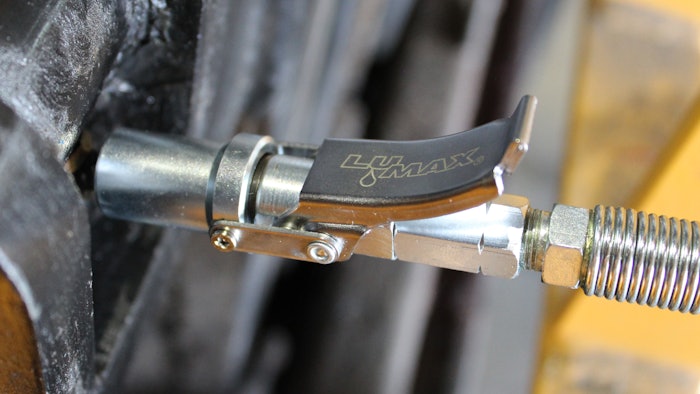 Lumax
Lumax's (Fort Mill, SC) heavy duty quick release coupler has a patented design that enables it to firmly latch onto the grease fitting, enabling hands free greasing. The coupler locks-on and creates a leak-proof seal (view photos in gallery). The LX-1403 also features:
A working pressure of 15,000 PSI.
A burst pressure of 22,000 PSI.
Hardened 4-jaws to withstand high pressures without deformation.
No spurts or splashes when disconnecting.
An integrated non-return valve that enables the unit to be disconnected at high pressures.
A 2.9" length x 1.2" height design.
An integrated 1/8" NPT connection.
Compatible with all SAE and metric grease fittings.
Suitable for use on hand, battery-powered or air-operated grease guns and bulk grease pumps. 
For more information, visit www.lumax.com.