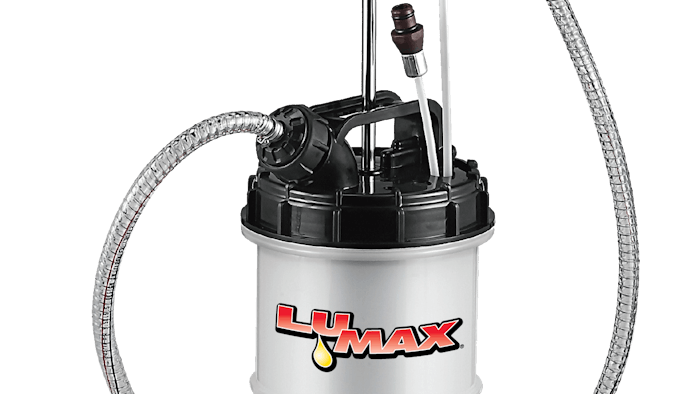 Lumax
The LX-1313 from Lumax (Fort Mill, SC) is a 2-in-1 fluid extractor that is both manual and pneumatic. Features include:
A 2.1-gallon capacity.
A max fluid temperature of 176°F (80°C).
A height of 23.5 inches, width of 8.75 inches, and weight of 6.4 lb.
A 60" PVC steel braided suction hose.
Two dipstick tubes
Tube adapters.
An oil and chemical resistant polypropylene construction.
Automatic overflow prevention.
A quick drain pour spout.
A decompression/exhaust valve for releasing negative pressure.
Suitability for brake fluid, engine oil, gear oil, transmission fluid, and water.
Applicable for extracting fluids, changing engine oils and lubricants in ATV's, boats, farm equipment, gear boxes, motor bikes, snowmobiles, watercrafts, and vehicles. 
For more information visit: www.lumax.com.