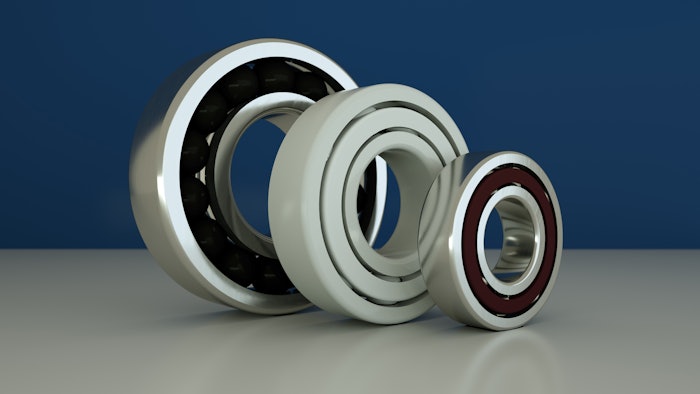 Boca Bearing
Boca Bearing (Boynton Beach, FL) has expanded its inventory of Machine Tool Spindle Bearings and Angular Contact bearings in both standard and ceramic hybrid styles. Available bearings include:
Ceramic bearings that have become industry standard for applications looking to increase speed, decrease temperatures and improve life.
A bearing design that delivers higher spindle speeds and increased stiffness.
The ability to machine more material in less time while maintaining tolerances.
Angular Contact bearings designed with an angle between the races and the balls when the bearing is in operation.
A range of bearings and balls in a variety of materials such as stainless steel, alumina oxide ceramic, silicon nitride ceramic and heavy-duty plastics.
Multiple styles, including radial deep groove bearings, thrust bearings and angular contact bearings.
Configurations tailored to fit each application comprising variations of materials for races, retainers and balls as well as specialty lubrications and coatings.
For more information, visit https://www.bocabearings.com/.