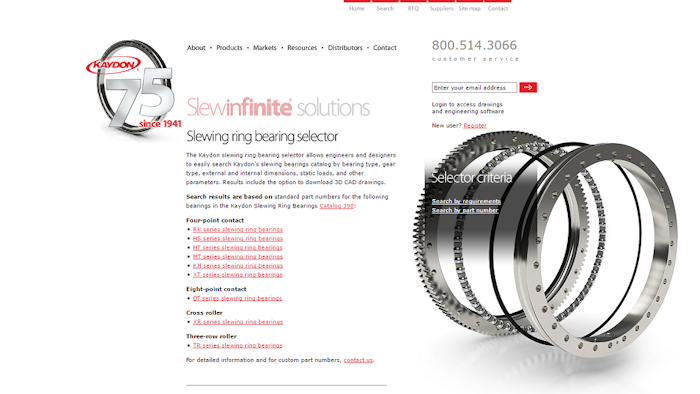 Kaydon Bearings
Kaydon Bearings (Muskegon, MI) has added an interactive slewing ring bearing selector to its website.
The selector enables engineers and designers to search the Kaydon slewing ring bearings catalog 390 by part number, bearing type, internal and external dimensions, application, gear type, axis of rotation, static load, speed, and tangential force per drive requirements.
Search results include load charts and 3D drawing downloads that make the user's bearing selection process easier.
The selector includes four-point contact, eight-point contact, cross roller, and three-row roller slewing ring bearings.
For more information, visit www.kaydonbearings.com.