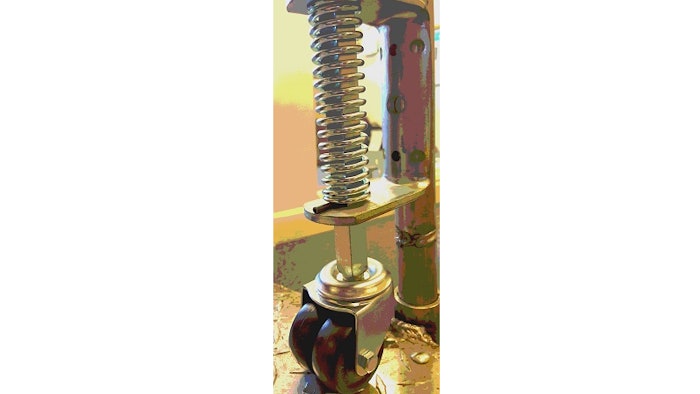 Payson Casters (Gurnee, IL) has announced the addition of a new custom caster innovation to its lengthy line of casters. The new spring loaded door caster is designed for use on the lightest to the heaviest doors or gates in high traffic areas. This newly designed caster is available with either a flat top plate or can be formed to contour and fit round pipe or tubing. A special extended U bracket and spring extension can be installed to allow for travel up to four inches. Features include:
Two soft rubber wheels and spring loaded, offering a larger footprint and a stabilizing or cushioning effect for door hinges, actually prolonging the life of the door itself.
Easy installation, and can also be used in applications over rough surfaces such as swinging chain link fence gate.
A design with safety in mind. The new spring loaded caster has a load limit of 3,000 lbs and is available in spring compressions of 50, 100, 200, and 300 and 600 lbs.
www.paysoncasters.com; 800-323-4552