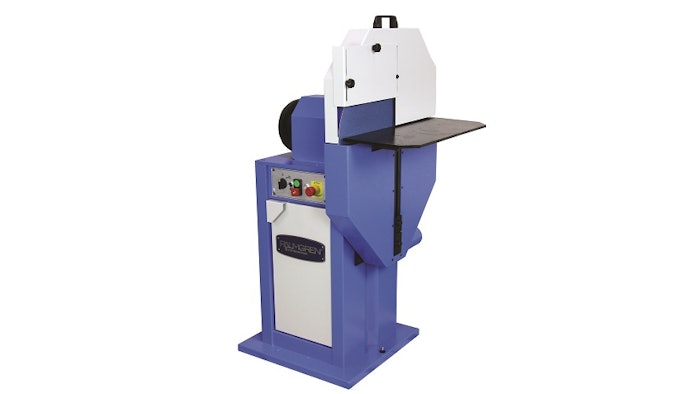 Built to handle general purpose to precision finishing applications, the 24" high performance disc finishing machine from Palmgren, a CH Hanson company (Naperville, IL), completes medium to large parts fast and effectively. The disc machine can grind, deburr, contour and finish all sizes and types of workpieces including metal, wood and plastic due to its larger area of contact. The finishing machine offers safety features such as:
Fully adjustable guarding.
A white power on light and green machine running light.
A drum start/stop switch, on/off push button power switch and an emergency stop button with electronic brake.
www.palmgren.com; 800-827-3398