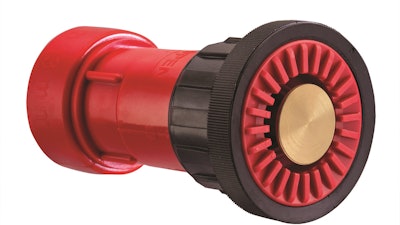 According to Kuriyama (Schaumburg, IL), Viper hose nozzles are made with female NST threads using a red composite housing with brass stem and rubber bumper. Specifically:
A twisting nozzle adjusts the spray pattern.
Rubber bumpers protect the nozzle from damage if dropped or dragged.
Its lightweight compact design reduces worker fatigue.
General applications include plant wash down service and dust control.
Click here to visit Kuriyama's virtual catalog.
www.kuriyama.com; 847-755-0360