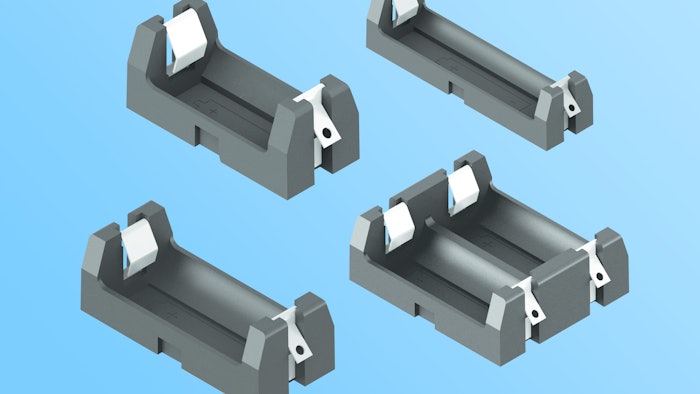 Keystone
Keystone (Astoria, NY) now offers a new selection of battery holders with solder lug contacts for cylindrical batteries. The solder lug contacts simplify the assembly of wires to the holders and connect solder lugs to solid or stranded wires with or without female quick fit terminals or crimp connectors. Additional features include:
The ability to streamline assembly of powered devices using AA, ½ AA and 2/3A cylindrical cells.
Heat resistant Nylon housings.
Suitable for traditional soldering processing.
Nickel-plated Stainless Steel contacts.
Low contact resistance.
Retaining covers available for added battery security.
For additional information, visit www.keyelco.com; or call 800-221-5510.