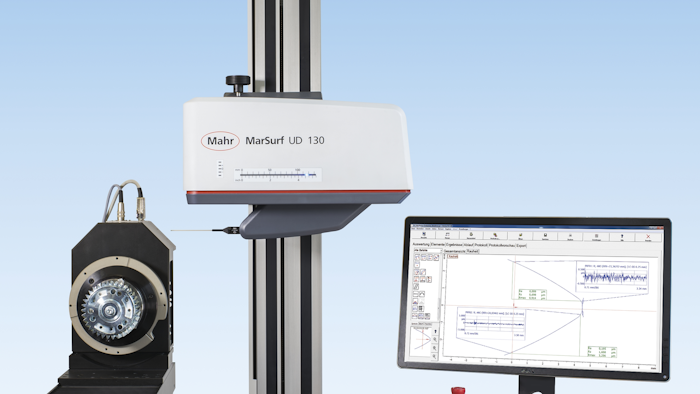 Mahr Federal introduces their entry level surface finish and contour measuring system that can generate both surface and contour measurements in a single pass. The MarSurf® UD 130 replaces the MarSurf UD 120 and offers improved features, including:
Nanometer range measurements.
High-speed measuring and positioning.
A biomimetic probe design with improved rigidity and higher dynamics.
Automatic probe arm recognition.
Measuring speeds up to 5 mm/second.
A traveling length of 130 mm, Z- axis measuring range of up to 20 mm, and resolution of 2 nm.
A magnetic mounting system that allows probes to be changed quickly by hand.
Comes with a CNC software package for automatic measurement operation.
For more information visit http://www.mahr.com