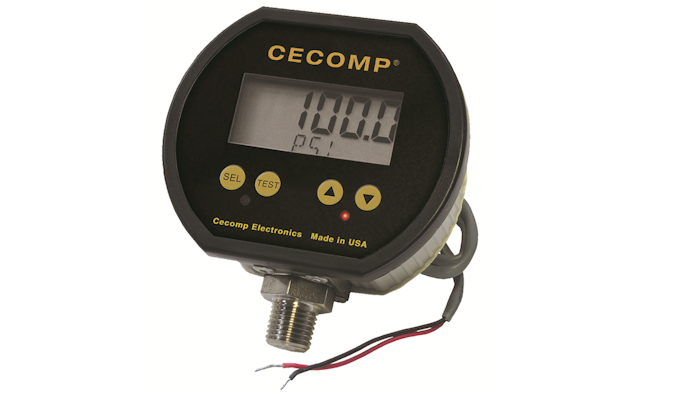 Cecomp
Conventional 2-wire pressure transmitters lose readings if the 4-20 mA loop is interrupted. The new Cecomp (Libertyville, IL) F16LSC uses supercapacitor technology to allow up to 40 minutes of readings to be displayed while the loop power is off. This increases safety by allowing the technician to press a button on the transmitter to display system pressure. Once loop power is restored, the transmitter will operate normally and recharge the super capacitor. Additional features include:
±0.25% accuracy.
A ¼ NPT 316SS sensor.
Scalable output.
A LoopTracker output indicating LED.
Selectable engineering units.
Ranges that cover vacuum to 5,000 psi in most engineering units.
Absolute reference available in 15, 30, and 100 psia ranges.
NEMA 4X versions are available.
For more information, call 800-942-0315; or visit cecomp.com.