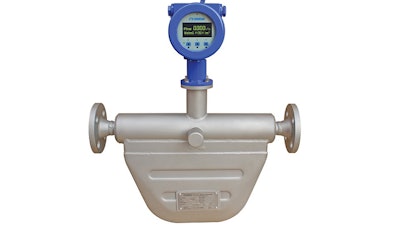 OMEGA (Stamford, CT) introduces the new FMC-5000 Series of Coriolis Flow Meters, designed to meet the challenges of measuring mass fluids and gases that can be corrosive or difficult to measure. Optimize plant efficiency over a wide flow range from this single meter, with high accuracy and simple installation. The FMC-5000 is a rugged meter that includes the following benefits:
No moving parts, resulting in minimal maintenance requirements.
A design based on the Coriolis Force Principle, meaning these meters are the preferred choice for mass flow measurement and custody transfer due to a wide range of use and reliability.
Usability in applications like batch control, blending, filling, dosing, process gas measurements and more.
www.omega.com; 888-826-6342