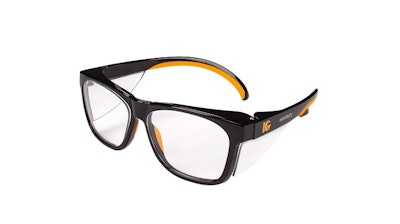 Workers need protection, but they also care about how they look. Maverick Eye Protection, the first eyewear created for the Kimberly Clark Professional's KleenGuard Brand (Roswell, GA), delivers confident protection without compromising style or comfort. Maverick Eye Protection was an award winner in the "Best in Show" New Product Showcase at the 2018 National Safety Council (NSC) Congress & Expo. As with all KleenGuard Brand solutions, Maverick Eye Protection is designed with human-centric engineering that enables rather than inhibits – allowing for maximum productivity and safety. Features include:
Anti-glare coating to reduce eye strain and fatigue.
Premium anti-fog and anti-scratch performance.
Comfort touch points to prevent slippage and reduce pressure.
www.kcprofessional.com/kleenguardpower; 770-587-8000