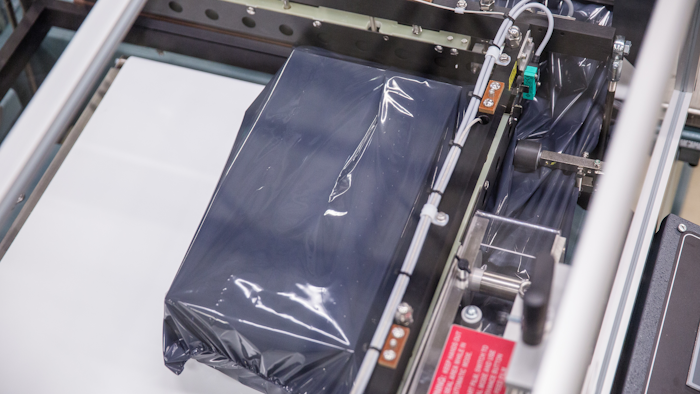 Sealed Air Corporation (Charlotte, NC) has announced the launch of its StealthWrap ultra durable cartoning solution, a patented micro-layer, opaque cartoning alternative which allows primary package cartons to be protected for transit without the need for outer boxes or additional packaging materials. When applied, StealthWrap shrinks and adheres to the dimensions of the product, obscures any markings or identification of the product inside, and provides a strong, damage-resistant covering.
According to Sealed Air, while consumers have become accustomed to receiving "a box within a box within a box," the high-performance capabilities of StealthWrap can truly eliminate a significant number of corrugated cartons from the global supply chain, resulting in unprecedented simplicity, sustainability and cost efficiency. Primary benefits include:
A significant reduction in the dimension and billable freight weight of the package.
Reduced labor costs in the packaging workflow by increasing throughput velocity by 20 times or more.
Reduced storage space by up to 90% vs. corrugated cartons in the fulfillment center.
Remarkable sustainability benefits with packaging source reduction frequently exceeding 80%.
www.sealedair.com; 980-221-3235