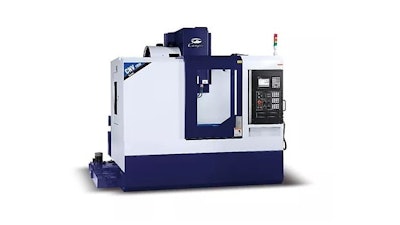 Campro USA
Campro USA (Bethlehem, PA) announced its CNV-1050 is now in stock.
The CNV-1050 combines classic manufacturing methods and ultra-rigid construction with advanced features.
Features include:
Meehanite cast iron and heat treated to relieve stress thereby assuring maximum rigidity and accuracy.
High precision and heavy loading series linear guideways on all 3 axes.
An automatic lubrication system for all linear guideways and ballscrews.
A base reinforced by "A" type rib layout to upgrade absorption capability of vibration and is constructed of a box type structure for rigidity.
The machine structure is designed via Finite Element Analysis (FEA) and advanced 3D software.
Please note that features and specifications are subject to change and should be verified at the time of order.