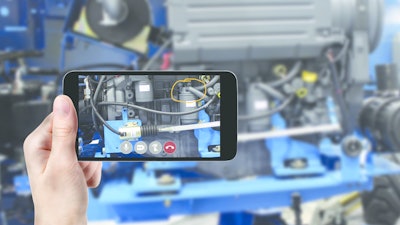 Terex
The new Genie Tech Sight application from Terex (Westport, CT) can troubleshoot technical issues in the field using online video guidance for real-time visual assistance. The app enables Genie to engage in live interactions with field service technicians from the Genie Technical Services & Support team using video-enabled mobile devices, including smartphones and tablets — Android or Apple (iPhone and iPad) powered systems.
Here's how the new service support app works:
Connect with an expert via phone, then initiate the app and point camera at the issue.
Chat with an expert to troubleshoot the issue, using the mobile device's display as a viewfinder.
Pause the video to highlight the issue and follow guidance on how to resolve.
For more information, visit: www.genielift.com.