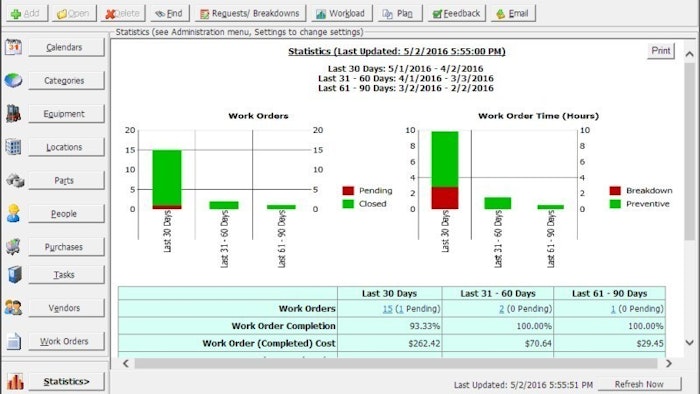 SMGlobal offers their FastMaint CMMS v. 8.0, a computerized maintenance management software program for equipment and facilities maintenance. FastMaint CMMS lets maintenance managers:
Schedule both preventive maintenance and corrective maintenance work.
Send work orders to the maintenance staff on their mobile phones.
Receive feedback from maintenance workers.
Track the progress of all outstanding and completed jobs.
It can be used for on-site maintenance or field service management.
The software has enterprise asset management features to track equipment and facilities, manage inventory and maintain supplier records. It automatically schedules maintenance activities based upon dates, meter readings, emergency conditions, or any criteria that the maintenance engineer specifies.