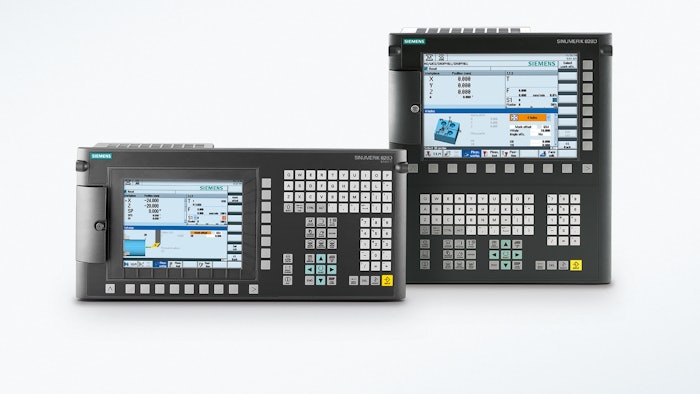 Siemens offers a control-only retrofit program for CNC machines that's tailored to milling machines up to four axes, plus one spindle, or 2-3 axis turning machines. Additional features of the Sinumerik 828D control include:
Horizontal and vertical control panel layouts. 
Small enough to be integrated into most compact machine tool designs. 
Support for analog drive connectivity, an intuitive graphical user interface for programming and operation, a 10.4" color TFT display, and a full QWERTY keyboard.

www.usa.siemens.com/828retrofit