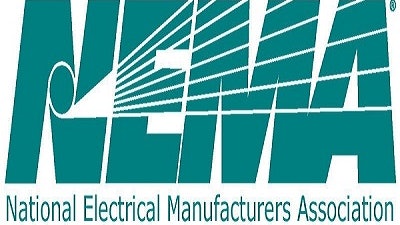 The National Electrical Manufacturers Association (NEMA) recently revised the MG 1-2016 Motors and Generators guide that assists users in the proper selection and application of motors and generators. It contains practical information concerning performance, efficiency, safety, testing, construction, and the manufacture of ac and dc motors and generators.
NEMA MG 1 addresses new U.S. Department of Energy (DOE) regulations that require motor manufacturers to comply with efficiency targets. The amended DOE electric motor efficiency rule redefined electric motors and established new classes of motors as regulated in 10 CFR Part 431, Subpart B, made final in May 2014. Its effective date was June 1, 2016. The rule requires most single-speed induction motors from 1 to 500 hp to meet the premium efficiency levels appearing in NEMA MG 1.
Steve Ruffing, Vice Chair of the Technical Committee of the NEMA 1MG Section and Senior Design Engineer at Nidec Motor Corp, discussed the changes to NEMA MG 1. "These enhancements deal with a wide range of topics, including new requirements that promote durability of definite purpose inverter-fed polyphase motors rated 600 volts or less, guidance for procedures to utilize during efficiency and temperature rise testing, and clarification on nameplate marking requirements and on tolerances that can be observed for performance characteristics."
Common examples of motors that rely on MG 1 include those that power production machinery in manufacturing plants, oil field exploration and recovery, heating and air conditioning, and essential components of portable water and fire protection pumping systems.
NEMA MG 1-2016 is available in hard copy or as an electronic download for $448 on the NEMA website.