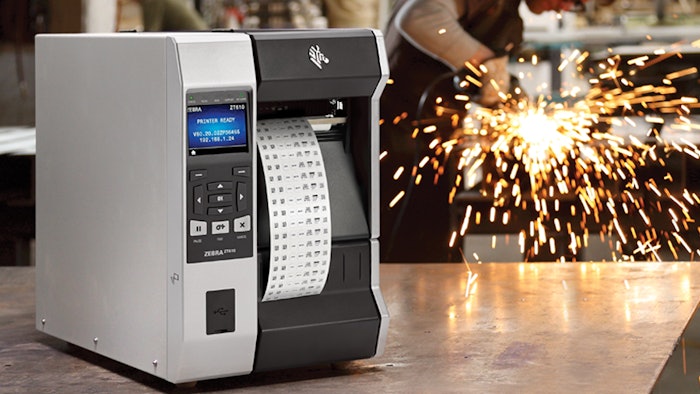 Zebra Technologies (Lincolnshire, IL) has introduced the ZT600 and ZT510 industrial printers with features that include:
Designed to withstand harsh environments.
The Printer Profile Manager Enterprise, which is a browser-based remote management solution for Zebra Link-OS enabled printers that looks to reduce cost and management time by remotely managing security and performance.
Faster print speeds.
Simplified ribbon loading.
A highly visible color display that shares printer status.
Guided multi-media help that indicates errors in resolving issues more quickly.