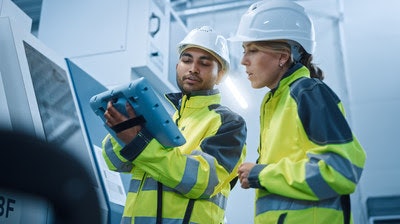 In recent years Sur-Seal (Cincinnati, OH) has invested in growing its operations and capabilities through strategic acquisitions, completing partnerships with Spectex, a provider of die-cut felts and gaskets, and Mueller, a provider of comprehensive die-cut solutions and services. Together these businesses provide custom engineering, converting, and manufacturing of flexible materials. Now they will all go to market under one unified brand name, Sur-Seal.
In addition to offering a variety of die-cut options, Sur-Seal can now offer customers custom rubber and silicone molded and extruded parts. The company does business in 25 countries, with over 200 original equipment manufacturing (OEM) customers, including 15 Fortune 500 partners. Sur-Seal is ISO-9001 and AS9100 certified and offers many MilSpec and ASTM-certified raw materials.
Expansion of Sur-Seal's supply chain services will include storage, kitting, and parts assembly. The organization will continue to provide customized gaskets and other sealing, thermal insulation components using the most advanced and cost-effective manufacturing techniques available.