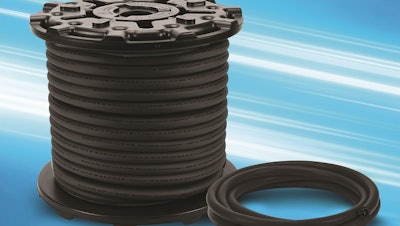 AutomationDirect (Cumming, GA) has added new LUTZE SILFLEX FBP cable options to its existing cut-to-length cable lineup. Now available are more 20, 18, 14 and 12 AWG shielded and unshielded cables, an additional 16AWG shielded cable and a new 10AWG shielded cable option.
LUTZE SILFLEX FBP cable is specifically designed to meet all UL and FDA requirements for cabling used in food and beverage facilities. The patent-pending food-safe design of these cables has been evaluated by third-party tester Ecolab for resistance to commonly used cleaning agents and a reduction of contamination risk. The Phthalate-free jacket is also resistant to oils and fats that are common to food processing.
With the new additions, this cable is now available in sizes ranging from 20AWG to 10AWG with shielded and unshielded versions (10 AWG is available in the shielded version only).