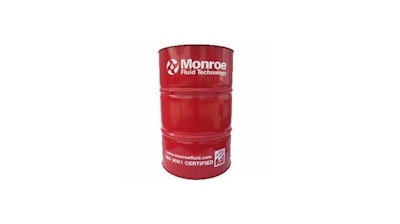 Monroe Fluid Technology (Hilton, NY) has announced the immediate availability of Astro-Cut Micro EP XBP, a metalworking fluid concentrate for today's demanding machining processes. Astro-Cut Micro EP-XBP is a heavy duty, bio-stable, semi-synthetic, high-pressure metalworking coolant. It combines the superior chemical flexibility of synthetics with mineral oil and a chlorinated extreme-pressure additive along with the efficiency of micro emulsion technology. Other features include:
Exceptional foam control, hard water stability and tramp oil rejection.
Outstanding extreme-pressure lubricity for machining and grinding virtually all metals, particularly Aluminum, Stainless Steels and other hard to machine alloys.
No DCHA.
Astro-Cut Micro EP-XBP is designed for use in high and low pressure metal removal operations such as all CNC milling, turning, drilling, tapping, grinding and sawing.
www.monroefluid.com; 800-828-6351