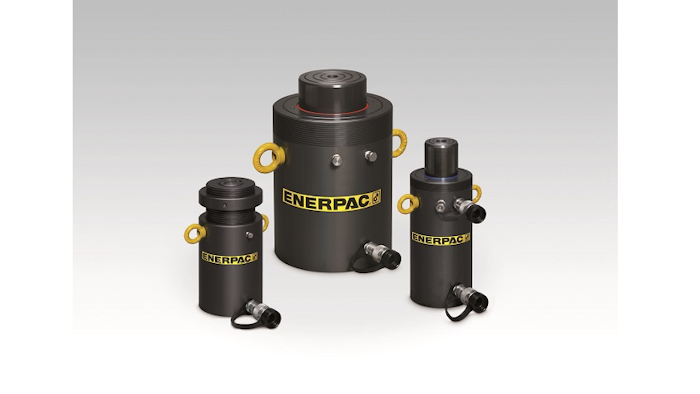 Enerpac (Menomonee Falls, WI) now offers a new range of high tonnage cylinders (HTC). According to the company, the Summit Edition cylinders offer outstanding durability, longer service life and greater side-load resistance for increased heavy lift capability. Features include:
Advanced bearing and sealing technology to extend the boundaries for eccentric loads, and reduced cylinder maintenance intervals.
A nitrocarburization surface treatment for improved load and wear resistance, plus corrosion protection, eliminating the effects of corrosion and scoring.
Mechanical securing of the load, side-load absorption, certified lifting eyes for safe handling, an overflow port and safety valve, and a collar thread and base mounting holes for securely attaching the load.
With longer service life, reduced maintenance, and greater side-load resistance, users can confidently take on the most demanding heavy lift applications.
www.enerpac.com; 262-293-1600