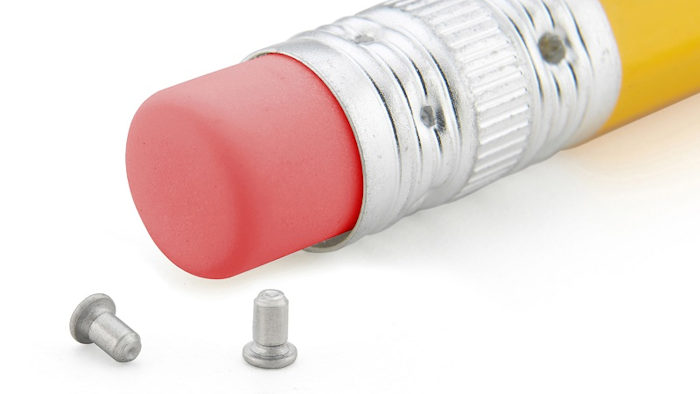 PennEngineering
Type MPP microPEM self-clinching pins from PennEngineering (Danboro, PA) provide reliable solutions for micro positioning and alignment applications in compact electronic assemblies. The pins feature:
The ability to permanently clinch into stainless or other metal sheets as thin as 0.5 mm/.020".
A chamfered end that enables mating-hole alignment.
Head that is flush in the host sheet to present a smooth and clean appearance.
The ability to be installed automatically to streamline production and eliminate issues associated with handling of small parts.
Diameters as small as 1 mm/.040".
Lengths as short as 2 mm/.080".
Manufactured from precipitation-hardened stainless steel.
Corrosion resistance.
For more information, visit www.pemnet.com or call 800-237-4736.