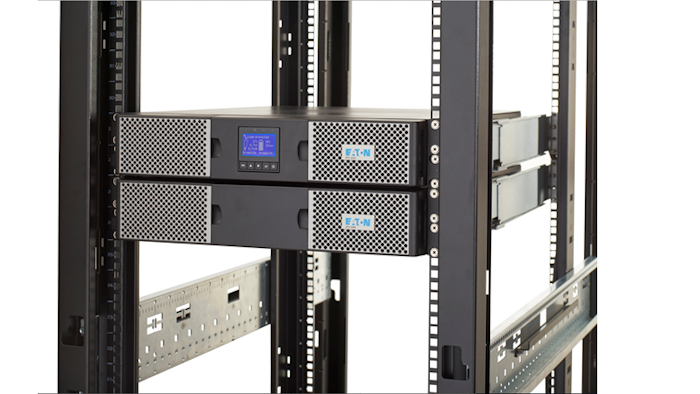 Eaton
Eaton (Raleigh, NC) announced that it has enhanced its line of 9PX uninterruptible power system (UPS) products with addition of new 700-1500 volt-ampere (VA) models. The new models feature: 
Fast, flexible deployment with a graphical LCD menu and rack/tower form factor.
A variety of model types to make it adaptable to environments.
Integration with Eaton's Intelligent Power Manager software, providing the tools required for advanced management within physical and virtual environments.
Software that increases system uptime and data integrity by allowing IT professionals to remotely monitor, manage and control power devices.
Intuitive remote management with a Network Management Card (NMC) that allows users to reboot protected devices over SNMP/web, initiate live migration of virtual machines, remotely notify and send email/SMS notifications and alarms, and record data for historic trending and analysis.
The ability to remotely shut it down and restart it automatically with a new remote on/off (ROO) port. 
For more information, visit Eaton.com/9PX.