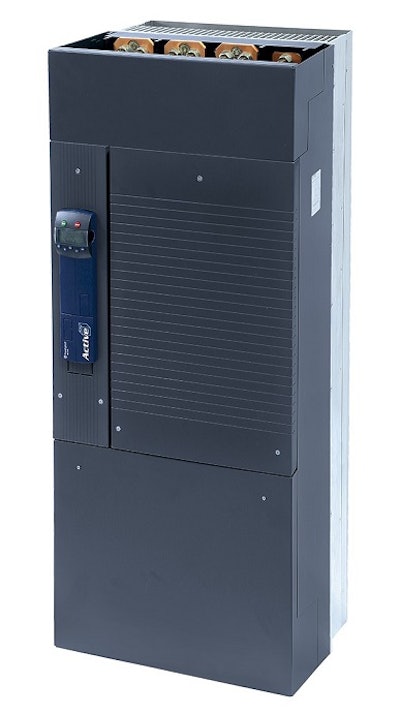 Bonfiglioli
Bonfiglioli Riduttori (Italy) has announced a new frequency inverter series, the ACU8 Cabinet Solution, which expands its drive portfolio. Features include:
PLC functions with a graphical software tool.
Volumetric flow control for fans and pump applications.
525 V and 690 V supply voltages for heavy industry and steel industry.
A modular system scalable for power requests.
A closed loop configuration.
A liquid-cooled system for space saving and high power density.
A 6 phase/12 pulse drive that saves energy by reducing harmonics distortion.
Multi communication protocols available.
Power ratings from 200 KW to 1,200 KW.
Voltage ratings of 400 V, 525 V, and 690 V.
Safety: STO (Safe Torque Off, SIL2).
CE conformity.
For more information, visit http://www.bonfiglioliusa.com/.