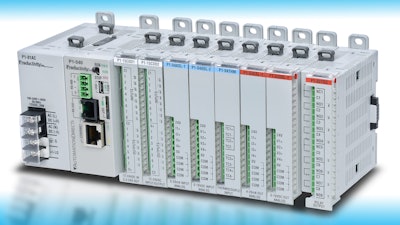 AutomationDirect
The Productivity1000 from AutomationDirect (Cumming, GA) is a stackable micro PLC that offers:
A 50Mb CPU.
4 onboard communications ports including micro USB, serial RS-485, RS-232 and Ethernet 10/100Mbps connections.
No required base or backplane.
A design that is expandable with up to 8 snap-on I/O modules.
Free downloadable software that features tag name-based programming.
For more information, call 800-633-0405, or visit https://www.automationdirect.com/.