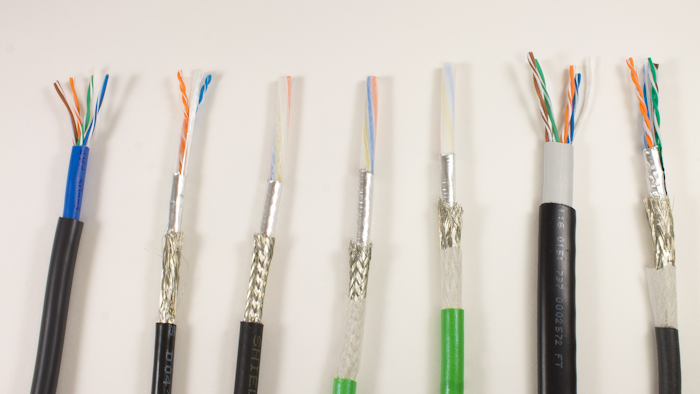 Alpha Wire (Elizabeth, NJ) announces the expansion of its Alpha Essentials collection by offering 10 new Industrial Ethernet products. The wide range of categories include PROFINET, CAT 5, CAT 5e, CAT 6 and CAT 7 to better serve the user's component integration and bandwidth needs (bandwidth capacity extends up to 10 Gbps (Gbit/s)). All new constructions are fully compatible with RJ45 connectors of either T-568A or T-568B pin assignments. 
 Alpha Wire's Alpha Essentials Ethernet cables are the perfect solution for discrete and process manufacturing, such as applications within the robotics, medical and automation industries. The expanded offerings now include a CAT 7 construction (part number 74004) that will enable users to future-proof an industrial network. Part number 74010 is a CAT 6 PVC-jacketed Ethernet cable in a flat construction, ideal when space is at a premium.
 There are seven (7) new CAT 5e cables in the Alpha Essentials Ethernet offering, including two built to PROFINET industry standards (part numbers 74001 and 74005). PROFINET has proven to be one of the most reliable standards for industrial networking in automation, connecting devices and systems while promoting higher quality manufacturing. In addition to the PROFINET cables, there is a CAT 5e LSZH construction (part number 74007, ZH-PUR jacket) suitable for the medical and transportation industries. 
Additional features include:
Jacketing material of ZH-PUR, PVC and TPE. These specific jackets are ideal for meeting the harshest environmental conditions.
Temperature ranges between -40°C to +90°C.
Cables available in conductor sizes from 26-22 AWG, with varying flexibility (continuous, torsional, and moderate flex), and approvals (VW-1, EN 50173, ISO/IEC 11801, & more).
 www.alphawire.com; 800-52-ALPHA