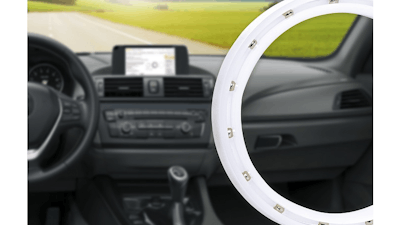 For control systems on automobiles and other applications where space and weight restrictions can be problematic, new thin xiros ball bearings from igus (East Providence, RI) are available in accordance with DIN 625 for rotary controls. Features of the new xiros 67 and 68 thin ring bearings include:
Suitability for temperatures ranging from -40º - 176º F.
Availability in two materials (xirodur B180 and S180) with inner diameters ranging from 4-30mm, with custom dimensions and integrated solutions available upon request. Customers can select from glass, 316 stainless steel, or high-strength plastic balls depending on application requirements.
Extensively tested to last for over 100 million cycles (within permissible loads) and proven an excellent, maintenance-free solution for all types of control systems and beyond.
www.igus.com/xiros; 800-521-2747