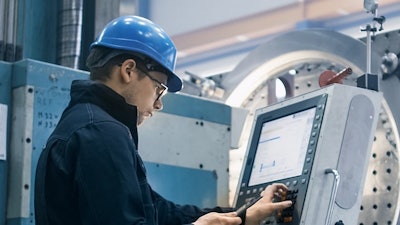 ExxonMobil (Spring, TX) has announced it will expand its Mobil Serv integrated lubrication services (ILS) program to provide a holistic maintenance solution for industrial operators in North America. Together with maintenance services provider Reliable Industrial Group (RIG), the Mobil Serv ILS program will be an industrial end-to-end solution for all plant commissioning, reliability and integrated service needs.
By utilizing RIG's largest fleet of pre-commissioning and reliability service equipment in North America, the Mobil Serv | RIG team will be able to provide operators with end-to-end support for a range of services across a plant's entire lifecycle, including vibration analysis and various flushing, oil-related preventative maintenance and pre-commissioning services.
Most importantly, this program goes beyond simple service execution. Through the Mobil Serv | RIG team's lubrication and machine systems performance expertise – as well as services such as Mobil Serv Lubricant Analysis, energy efficiency testing and on-site inspections – operators will have better access to critical data and insights about their operations and can work with the team's experts to build tailored lubrication strategies that help achieve their business ambitions. For larger operators, Mobil Serv | RIG will also be able to embed certified and well-trained technicians on-site at the customer's location to help with daily program management and execution.
https://www.mobil.com/en/industrial/lubricant-expertise/categories/mobil-serv