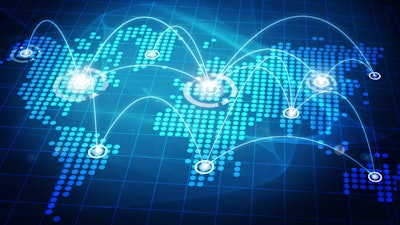 U.S. Trade Deficit Hits 6-Month High; Global Economy Dips
WASHINGTON (AP) — The U.S. trade deficit rose in February to the highest level in six months as the growth in imports outpaced a modest rise in exports. The Commerce Department says the trade gap widened to $47.1 billion, up 2.6 percent from a January imbalance of $45.9 billion.
Exports increased one percent to $178.1 billion, boosted by increased sales of U.S.-made autos. It was the first climb since September. Imports were up 1.3 percent to $225.1 billion, despite a drop in oil imports which fell to the lowest level in 13 years.
In related news, the head of the International Monetary Fund is warning that the global economy is losing momentum and urging governments to take action to preserve the recovery. Christine Lagarde said in a speech Tuesday in Frankfurt, Germany, that "the recovery remains too slow, too fragile." She said that the global economy isn't in a crisis - and that's good news. She said, however, that slow growth risks becoming ingrained as a "new mediocre."
Advanced economies still face a hangover from the global financial crisis of 2007-2009 in terms of too much debt, low investment, and, for some, high unemployment. A stronger dollar has weighed on growth in the United States, while China's economy has slowed.
She said the global outlook for the next six months has weakened, suggesting the IMF may be revising its forecasts. The speech sets the stage for the IMF and World Bank meetings in Washington later this month. In January, the IMF forecast global growth of 3.4 percent this year, increasing to 3.6 percent in 2017.
Lagarde urged governments to take pro-growth reforms and to increase spending on public infrastructure. Mediocre growth that doesn't help ordinary people much risks political backlash that "has consequences for the social and political fabric in many countries," she said.
She warned against turning to protectionism — favoring domestic producers in competition with foreign firms — as a response. "The answer to the reality of our interconnected worth is not fragmentation, it is cooperation," she said.