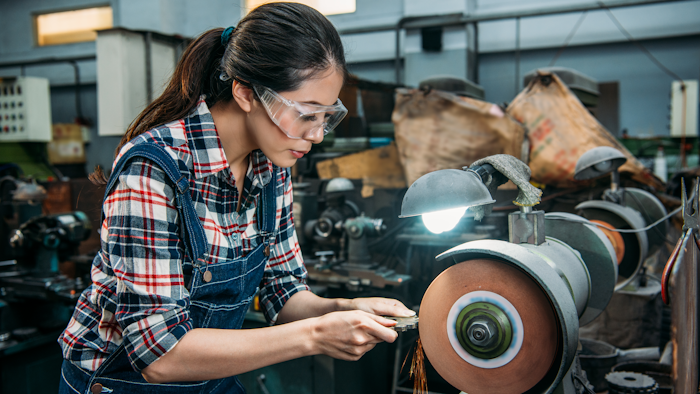 BLOOMINGTON, Ind. (AP) — An Indiana jail has continued an inmate manufacturing training program that saw success last year.
Ten inmates from the Monroe County Correctional Center are enrolled in the Skills for Success program, The Herald Times reported. 
"This gives us lots of hands-on experience," said inmate Jared Brown. "It shows us everything that goes into manufacturing." 
The program is a manufacturing training boot camp that provides both classroom and hands-on learning for entry-level work. Its classes cover subjects such as workplace etiquette, Occupational Safety and Health Administration certification and blueprint reading. 
"Sitting here and learning the OSHA (standards) has been tiring," inmate Timothy Snapp said. "But I came to this with no experience, and to have this really helps. I can take this and put it towards real-life situations." 
The program first launched in November, with 13 inmates receiving three different types of certifications. The correctional center was the first jail to offer the program. 
Robert Hudson, the manufacturing workforce adviser with the organization, said that the program was created through Purdue University's Manufacturing Extension Partnership to provide manufacturing training to all demographics, and customizing the curriculum to what employers and managers specifically wanted.
It costs nearly $2,200 per student, which is covered through grants and scholarships from WorkINdiana and the Indiana Economic Development Corp.