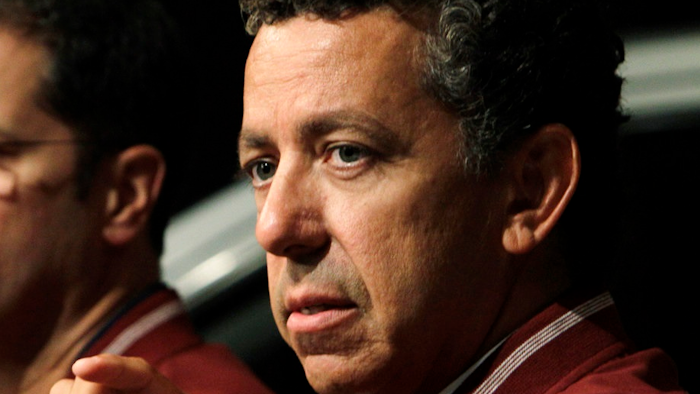 AP Photo/Paul Sancya File
DETROIT (AP) — A former Fiat Chrysler executive pleaded guilty Monday to showering more than $1.5 million in cash and gifts on high-ranking members of the United Auto Workers, admitting he turned the budget of a company-sponsored training center into a slush fund to curry favor with union officials.
Al Iacobelli said a key beneficiary was General Holiefield, a UAW vice president who was responsible for negotiating with Fiat Chrysler on behalf of the union. A $262,000 mortgage on his suburban Detroit home was paid off in 2014 with a check from the training center.
Iacobelli pleaded guilty to conspiracy and a tax crime and likely faces eight years in federal prison. He failed to report $861,000 in money taken from the training center in 2014.
"Fiat Chrysler's most senior labor negotiator colluded with top UAW leaders for many years to illegally line UAW officials' pockets," U.S. Attorney Matthew Schneider said.
Holiefield died in 2015, but his wife, Monica Morgan, is charged in the case. In his plea agreement, Iacobelli admitted to providing first-class air travel, designer clothing, furniture, jewelry and fancy watches to the couple and others, from 2009 through mid-2015.
The goal was to "obtain benefits, concessions and advantages" for Fiat Chrysler in the negotiation and execution of contracts between the company and the UAW, the plea deal states.
The plea agreement includes at least one instance where Iacobelli apparently influenced Holiefield. He said Holiefield had been "scripted" ahead of a 2013 meeting with the union's international executive board. The topic was a multibillion-dollar deal involving a retiree health fund. No other details were disclosed.
The government said the money spent by Iacobelli came from the UAW-Chrysler National Training Center in Detroit. Fiat Chrysler made annual payments of $13 million to $28 million to the center from 2009 to 2014. Iacobelli and Holiefield were co-chairmen.
Fiat Chrysler and the UAW said they were unaware of the scheme while it was unfolding. Iacobelli was fired in 2015.
"I encourage you not to be discouraged by the actions of a few people that betrayed our core principles and our standards of morality, integrity and quality," Fiat Chrysler chief Sergio Marchionne wrote to workers last summer.