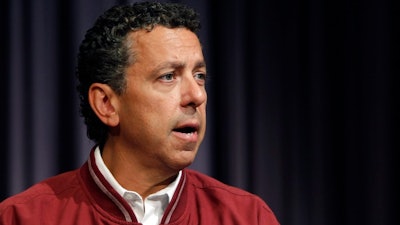 AP file
DETROIT (AP) — The United Automobile Workers-Chrysler National Training Center is suing several people connected to a scheme that funneled cash and gifts to union leaders.
The Detroit News reports that the lawsuit was filed Friday in Oakland County and seeks to recover more than $4 million.
Named are former Fiat Chrysler executive Al Iacobelli (IKE'-uh-belly), former financial analyst Jerome Durden, and Monica Morgan, widow of deceased UAW vice president General Holiefield.
Iacobelli, Durden and Morgan have pleaded guilty in the federal criminal case.
Iacobelli handled labor relations and has admitted that he was trying to gain an advantage for the automaker. A $262,000 mortgage on Holiefield's suburban Detroit home was paid off with training center funds from Fiat Chrysler.
The training center is a joint effort between the union and automaker to provide education and training for workers.