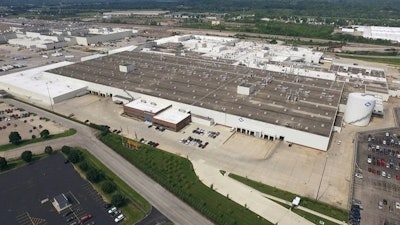 MORAINE, Ohio (AP) — Workers for a Chinese glass maker in southwest Ohio are trying to form a union.
The employees of Fuyao Glass America Inc. facility in Moraine filed their request for a representation election with the National Labor Relations Board on Monday. It cites a pattern of unsafe workplace conditions, arbitrary policies and unfair and unequal treatment on the job.
Yhe United Auto Workers is assisting the unionization effort.
Safety regulators at the Occupational Safety and Health Administration repeatedly found unsafe working conditions at the plant after it started operations in 2015.
Fuyao says it has spent more than $7 million on safety measures in recent months. It also says it has worked with regulators to make sure the plant meets requirements.
The site was formerly a General Motors factory.