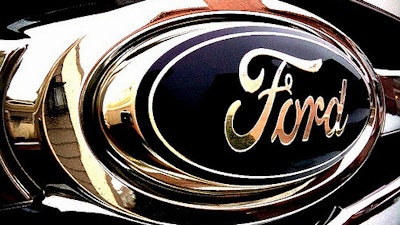 DETROIT (AP) — Ford is recalling about 1.3 million 2015-2017 F-150 and 2017 Super Duty vehicles in North America because of potential door problems. Toyota Motor Co. is recalling 347,120 Sienna minivans worldwide because they can shift out of the "park" position and roll away.
Ford stated that in some vehicles a frozen door latch or bent or kinked actuation cable may cause a door to not open or close. If consumers are able to open and close such doors, the door may appear closed, but the latch may not fully engage, increasing the risk for a possible injury. Ford said it's not aware of any accidents or injuries related to the issue.
The company's dealers will install water shields over door latches and inspect and repair door latch actuation cables if necessary free of charge to customers.
Toyota's recall involves Siennas from the 2005-2007 and 2009-2010 model years. Most are in the U.S. Toyota also is recalling 24,000 in Canada, 13,000 in Mexico, 100 in Europe and 20 elsewhere.
Toyota says the grease used in the shift lever assembly could transfer to other components, causing them to work improperly. In particular, the shifter can move out of "park" even if the driver isn't pressing the brake pedal. It won't move out of position if the parking brake is activated.
Toyota won't say if it knows of any accidents related to the defect. The company will notify owners by mid-December. Dealers will repair the vehicles for free.