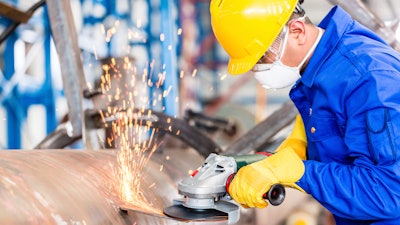 (PRNewswire) The Society for Maintenance & Reliability Professionals (SMRP) has published its newly revised SMRP Best Practices, 5th Edition, a comprehensive publication of world-class metrics, guidelines and a glossary of terms for the maintenance, reliability and physical asset management profession.
The publication is designed to help practitioners run safe, cost-efficient and effective maintenance and reliability programs that align with strategic, operational and tactical best practices of an organization.
The 70+ metrics and guidelines in this new edition provide standardization and benchmarks to measure the success of maintenance and reliability programs. Each metric is broken down by definition, objective(s), formula, component definitions and qualifications, and includes a sample calculation, best-in-class target values, cautions and notes for harmonization.
The guidelines provide additional information and further clarification of component terms used in SMRP's metrics.
This publication follows the five pillars of the SMRP Maintenance & Reliability Body of Knowledge. The pillars represent key areas that help practitioners in their professional development and to further advance their careers.
Business & Management
Manufacturing Process Reliability
Equipment Reliability
Organization & Leadership
Work Management.
For more information, visit www.smrp.org.