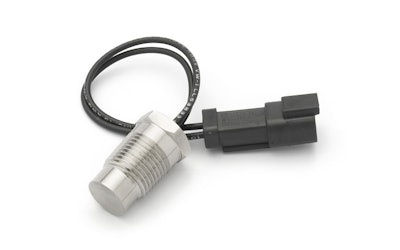 Selco Products (Reno, NV) offers a line of Bimetal Probe Thermostats, approved with UL (E145478, XAPX2), c-UL E145478(XAPX8) certifications. In addition to UL approvals, these are also RoHS compliant. These Probe Thermostats feature the following:
Factory preset calibrations, ranging from -65°F to 550°F (-53°C to 287°C) and a high pressure rating up to 9,000 psi.
Probe assemblies that are completely over-molded in a one-piece brass or stainless steel construction, providing a reliable, moisture-proof device capable of continual operation for either hot or cold conditions. Selco's probe assemblies are a combination of a bimetal temperature sensor and switch to conduct temperature monitoring and high limit safety.
Over 50 housings to choose from, however, other dimensions can be provided as required by customer. Probe lengths and terminations are customized to meet individual requirements and can be designed with simple lead connections or custom connectors/cables.
www.selcoproducts.com; 800-257-3526