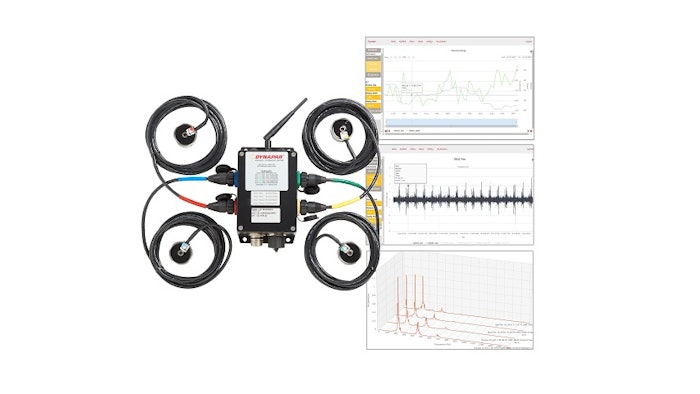 The Dynapar (Gurnee, IL) OnSite Condition Monitoring System is changing what it means to track machine health. Designed to deploy in minutes, the four-sensor device combines affordable, remote 24/7 condition monitoring with cloud-based analytic software for multi-stakeholder access. Savvy plant managers, reliability engineers, and maintenance managers understand the importance of condition monitoring to achieve optimal uptime. Unfortunately, previous market solutions have always been too expensive, complex or time-consuming to install on any but the most high-value pieces of equipment. Dynapar developed the OnSite System specifically to address these limitations. Features include:
Four sensors that each measure vibration along three axes, plus temperature. It can also connect to an encoder, integrating speed to enhance analytics and troubleshooting.
A design for rapid installation, making it just as effective to deploy temporarily, to monitor a troubled asset in the run-up to a scheduled maintenance shutdown, as it is to install permanently.
The ability for users to analyze real-time data from the equipment – from any location, across the plant or across the world – via a password-protected web app.
www.dynapar.com/onsite; 800-873-8731