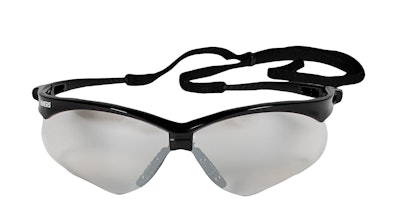 KleenGuard Nemesis Eye Protection from Kimberly-Clark Professional (Roswell, GA) delivers style, comfort and durability, plus a range of options to address individual needs. Nemesis eye protection features:
A lightweight, wraparound design that provides clear, peripheral vision.
Availability with an array of lenses and comfort features such as flexible, comfort-touch temples for all-day wear.
Different colored frames, to help drive compliance by appealing to individual style preferences.
All of these attributes affect how workers look and feel in eye protection, which can enhance compliance and reduce the risk of injury.
www.KCProfessional.com/kleenguardpower; 800-241-3146