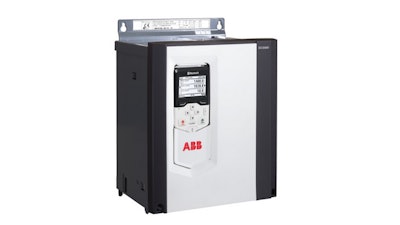 The new series of DC variable speed drives from ABB (Cary, NC) allow users with a large installed base to get better performance from their existing systems. With the new DCS880 VSDs, customers who are heavily invested in a DC system have the option to continue using DC technology while better aligning with modern AC advancements. The DC VSDs are built on ABB's all-compatible, common drive platform, sharing the same control panel, features and tools as recent- and future-generation ABB drives.
DCS880 drives have the flexibility to meet the precise needs of a broad range of industrial environments and applications with superior speed and torque control in a compact, space-saving design that easily fits into electrical control rooms. They can handle advanced programming with standard IEC languages and include many ready-made, dedicated application programs, including those for a variety of cranes, such as industrial, harbor, tower and marine deck cranes.
Other suitable applications include extruders, winches, winders, conveyors, mixers, mill stands, centrifuges, test benches, elevators, electrolysis, kilns, magnets and battery charging.

https://new.abb.com/drives/dc/dcs880-s