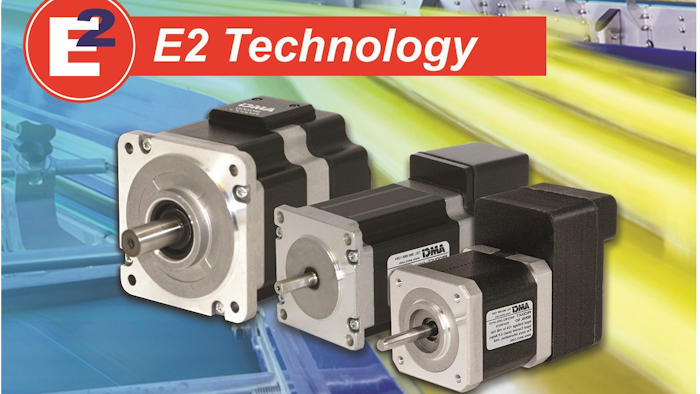 Advanced Micro Controls Inc. (AMCI; Terryville, CT), releases its new "E2 Technology" within the company's lineup of PLC-based SMD Series "all-in-one" stepper motor + drive + controllers. AMCI's new E2 Technology allows users to move from one industrial Ethernet protocol to another without the need to physically switch parts. AMCI's SMD Series with E2 Technology come standard with EtherNet/IP, Modbus-TCP, and Profinet built into each unit. The SMD Series contains sophisticated features at a low price point, and integration eliminates the need to purchase multiple components. AMCI's SMD Series integrated solutions are ideal for new installations, and for retrofitting new machinery used in rapid-changeover manufacturing. Features include:
An embedded dual-port network switch that simplifies product daisy chaining, adds flexibility to any network architecture and supports redundant protocols like DLR (device level ring) and MRP (media redundancy protocol).
Standard EtherNet/IP, Modbus-TCP and Profinet built in. The integrated web server facilitates simple network type selection and IP address configuration. As with all of AMCI's products, programming is performed using the host PLC/PAC software, eliminating the need to learn a new programming environment. The results are seamless integration, intuitive troubleshooting, and valuable time savings.
Integrated stepper motors, which provide a complete solution, offering a wide variety of options for exceptional performance across a range of applications.
www.amci.com/plc-automation-products/motion-control/integrated-solutions/motor-drive-controllers/; 860-585-1254