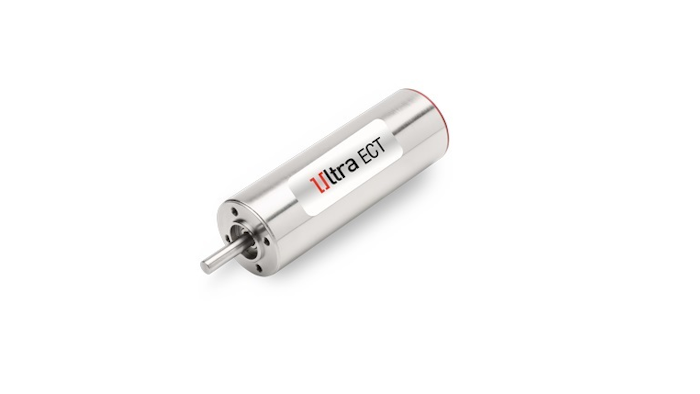 Portescap (West Chester, PA) announces the expansion of the Ultra EC range of brushless DC slotless motors with the introduction of the new 30ECT motor. This 4 pole motor offers ultra high torque and power (up to 245W, max continuous) without compromising on the smooth operation and long life of these brushless slotless motors. The new 30ECT motor is available in two lengths: the 30ECT64 and the 30ECT90. The 30ECT64 and 30ECT90 motors feature the following:
Portescap's patented Ultra coil technology which provides unparalleled torque and power density with limited core losses over a wide range of working speeds without friction & brush wear.
The patented high-speed rotor design to sustain speeds up to 30,000 rpm. The 30ECT90 is unique and opens new areas for slim/long package with impressive torque capabilities, while the 30ECT64 bridges the gap in terms of torque between the 22ECT82 and 30ECT90 allowing high speed capabilities.
The ability to sustain peak torque during 2s up to 1.3Nm (30ECT64) and 2.4Nm (30ECT90).
The 30ECT motors can be adapted for most applications within the industrial markets, enhancing the life and reliability of a device without compromising on power and machine throughput and saving energy.
www.portescap.com; 610-235-5499