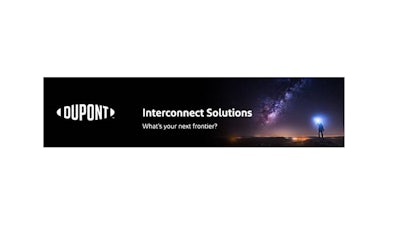 DuPont Interconnect Solutions (Wilmington, DE) has introduced Solderon ST-400, a new high-speed tin plating process that offers a substantial increase in plating speed with stable deposit properties across the wide operating range and low whiskering propensity. The company says the new product also features a novel, non-toxic antioxidant that reduces tin oxidation and sludge creation, reducing downtime and maintenance costs.
When electronic components are connected to printed circuit boards, cables, or fibers, the component interface is most often electroplated tin. The lifecycle performance of the component and electronic assembly depends on the characteristics of the plated tin deposit.
According to DuPont, platers and component manufacturers demand the tin plating process be easy to use and control, demonstrate a wide operating window, and exhibit very high and consistent quality using sustainable process chemistry.