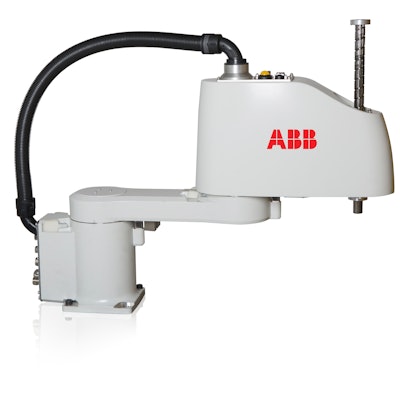 ABB has introduced the IRB 910SC, its first line of SCARA (Selective Compliance Articulated Robot Arm) robots. The latest addition to the ABB small robot portfolio, the IRB 910SC features:
A maximum payload of 6 kg.
Available in reaches of 450, 550 and 650 mm.
The single arm robot is able to operate in a confined space and is tabletop mountable.
A variety of linking arm lengths allow users to specify the optimal reach required for a specific application.
Target applications include small parts assembly, material handling, tray kitting, component placement, parts inspection, laboratory automation, prescription drug dispensing and other applications requiring rapid cycle times.
For more information, watch here or go to www.abb.com/robotics.