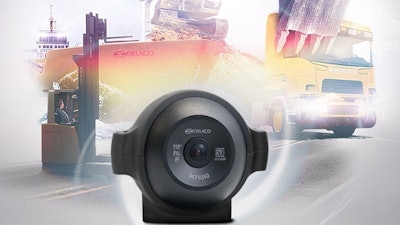 Orlaco
Orlaco (Jasper, GA) has released the new FAMOS cameras with redesigned hardware and a new housing with enhanced resistance to electromagnetic interference. Additional features include:
A reduced the number of parts, which has increased reliability.
An advanced CMOS sensor, and light sensitivity of 0.05 lux.
A new lens with heated glass (standard), and a hard coating to prevent scratches.
A waterproof design that is the result of a dual-component automotive filler that ensures the camera is completely sealed. Even water vapor and dust are unable to penetrate the camera.
Improved resistance against shock and vibration.
An industrial plastic housing resistant to dirt and aggressive fluids.
The ability to precisely adjust camera orientation using a mark in the housing.
Item number, angular aperture, and other marks printed using laser technology.
Availability with the following lens angles: 170°, 129°, 118°, 102°, 80°, 60°, 40° and 20°.
For more information, visit www.orlaco.com or call 706-301-9227.