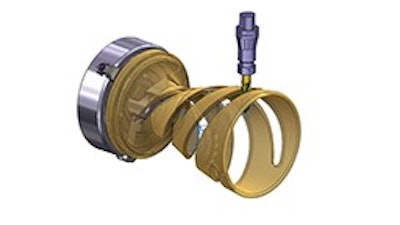 CNC Software, LLC
CNC Software, LLC (Tolland, Connecticut) announced the release of Mastercam 2023.
The Unified Multiaxis toolpath brings together Morph, Parallel, Along Curve and Project Curve strategies into a single interface, delivering expanded and highly-flexible cutter path creation. The Unified toolpath allows access to these cut patterns when you add the appropriate curves.
Mastercam 2023 introduces B-Axis Contour Turning, a finishing toolpath that allows for rotation of the B-axis while the tool is cutting. The toolpath features:
A top-down workflow.
Provides users with automatic or manual motion control.
The Dynamic OptiRough and Area Roughing toolpaths can now be aware of undercut stock conditions, resulting in improvement to the toolpath motion, including less air cutting.
Mastercam 2023 introduces the new Machine Group Setup function panel for Mill and Router machine groups. This panel encompasses features and functionality from the Machine Group properties dialog box, including new features.
Machine Group Setup provides a clean, modern interface to define:
Stock
Material properties
Workholding
Tools
Simulation settings